Pasadena Festival of the Arts September 14 & 15!
Saturday & Sunday, September 14 & 15, 2013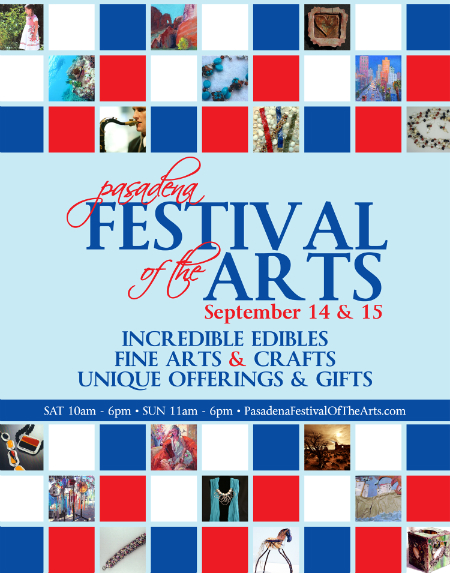 The 2013 Pasadena Festival of The Arts will take place on September 14-15 to all the celebration & fanfare of the past years! Fine art shows, craft fairs, music festivals and cultural events allow modern art, music, and contemporary craft to exist as an American Pastime. Artists, craftsmen, musicians, and entertainers inspire all Americans and some go on to art & music schools to become professional and sometimes traveling artists at an art festival similar to our LaydBack Productions. We welcome all artists, craftsmen, musicians, sponsors and art lovers to apply, participate, and/or become patrons of the arts! Join us from 10am-6pm on Saturday and 11am-6pm on Sunday at 280 E Colorado Blvd. Pasadena, CA 91101. Admission is Free and Parking is Free (first 90 minutes) with complimentary validation and courtesy of Paseo Colorado.